Victoria Counsellor –Kevin Berry, RCC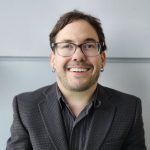 When things feel out of our control and overwhelming, anxiety and depression can paralyze us, negatively impacting our view of ourselves and our view of others – disconnecting us from what makes us feel most at ease and alive. When we're going through something uncomfortable, staying connected to our own feelings, needs, and desires –while also staying connected in fulfilling relationships – can be overwhelming.
How I Work to Help You Transform Your Life
Drawing on evidence-based practices and neuroscience research, I begin from a place of empathy for what you(and your partner) are struggling with, alongside encouraging reflection on how you have created success to get you here. I value collaborating on defining clear goals and what progress will look like. I invite curiosity about your experience of yourself and your partner through a whole-person approach – paying attention to body awareness, emotional exploration, acknowledgement of needs, fears, and expression of your experience to others.
My Philosophy
Whether you are seeking individual counselling or couples counselling, I strive to show you that I am in your corner, that I care about your wellbeing and your hopes for counselling. I support you in taking the lead while I offer my understanding of change and growth to help you face life challenges and grow towards connection with more confidence and trust in yourself and in your relationships.
Education and Experience
I am a Registered Clinical Counsellor (RCC # 21323) registered with the BC Association of Clinical Counsellors with a Master's degree in Counselling Psychology from Simon Fraser University. Over the past year, I have helped many folks from all walks of life–my early training focused on working with couples seeking support in their closest relationship; and working with individuals seeking support to address relational trauma, cope with disability, change their relationship with substances, grieve, and cope with a variety of mental health diagnoses.
Approach
 I use an integrative trauma-informed, intersectional, and sex positive approach, and I work flexibly from several therapeutic modalities with a focus on present-moment experience, including Emotion-Focused Therapy for couples and individuals, Internal Family Systems, Schema therapy, and Narrative Therapy.
Client Focus: Couples, adults, persons with physical disabilities.
I employ these types of therapy: Emotion-Focused Therapy for couples and individuals, Internal Family Systems, Schema therapy
My focus is on serving the following: Couples (emotional connection and communication strategies), relational trauma, anxiety, depression, substance misuse
Favorite Quotes:
"We practice how to express our love and how to receive another's love. Love is an action." – John Gottman
"In the end, the love you take is equal to the love you make." – The Beatles
More about Kevin:
I find the improvisation of music, played for and with others, brings me closer to myself and closer to others.
By familiarizing ourselves with the physical sensations of our emotional experience, we can communicate what is going on within us and transform our experience of life.
Outside of my work as a counsellor, I am an active officer of the non-profit organization Little People of British Columbia (LPBC) – a society to support individuals and families of individuals with dwarfism. You will also find me out on the water in a kayak.